HISTORY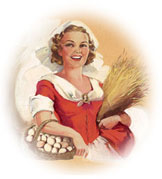 The office is built on the site of the former Ovaltine Egg Farm at Kings Langley. The 1930s buildings were used to house the chickens that laid the eggs for the famous malt drink, which had been manufactured at Ovaltine's main factory in the village since 1913. In 1929 the Ovaltine company bought what was then known as Numbers Farm, which along with Parsonage Farm at Abbots Langley, created Ovaltine Farm; approximately 460 acres producing eggs, milk and barley. This later became known as the Model Poultry and Dairy Farm and the architecture of both buildings echoed the farm built by the French King, Louis XVI, for his Queen, Marie Antoinette. The Dairy Farm buildings have now been converted into a private residential complex.

The Poultry Farm, or Ovaltine Egg Farm, housed a laying flock of around 50,000 pullets, bred from pedigree White Leghorn stock. The Arts & Crafts style buildings featured a unique rearing house built in the form of a horseshoe, in order to catch as much sunlight as possible. Here the pullets were raised from 8 weeks to 3 months until they went out on range. The clever design and maintenance of the 'sun parlours' and rearing house meant that no artificial heat was needed and lighting, ventilation and cleanliness were of a high standard.

While the Ovaltine factory expanded and prospered over the following decades, in part due to the long tradition of imaginative advertising and marketing campaigns (for example the Ovaltine Milk Maid and the 'Ovaltiney Club'), chicken rearing at the Egg Farm ceased and the buildings were vacated. Despite having been derelict for many years, the buildings remained in good condition. The site was purchased by RES in 2000 and planning permission for re-development was granted by Three Rivers District Council in 2001. Construction work began in 2002 and RES staff moved into the new office in November 2003.

The conversion of this landmark site along eco-friendly lines has been welcomed locally and the interesting history of the site is featured in the education centre at Beaufort Court.